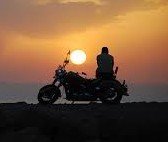 Charles E. Hynum
Charles E. Hynum, 65, of Brandon, passed away on March 8, 2018 at St. Dominic Jackson Memorial Hospital.
He was born on November 9, 1952 to Douglas and Mary Adcock Hynum. A native of Mississippi, he attended Hinds Community College and opened Byram Auto Glass in 1987. Charles married Cindy Ainsworth 41 years ago and they have a daughter and 2 grandchildren. In addition to his family and business, he loved to ride his motorcycle and was a member of Oasis Cycle Club.
Charles is survived by his wife Cindy Hynum, daughter, Tiffany Hawkins and her husband Brian; grandchildren, Addison Hawkins and Tripp Hawkins and sisters, Liz Dettman and her husband Jerry and Carol Ryan.
He was preceded in death by father, Douglas Hynum and mother, Mary Adcock Hynum.
Visitation will be held at Natchez Trace Funeral Home Saturday March 10, 2018 from 9:30am until 10:30am. A graveside service will be conducted at 11:00am at lakewood Memrial Park Cemetery on Clinton Blvd in Jackson.