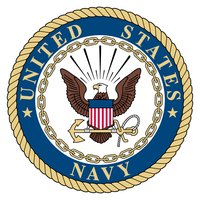 Freddie Weeks
Freddie Weeks, 85, went to his home in Heaven March 20, 2018, at the Veterans Nursing Home in Kosciusko, MS.
He was born February 14, 1933 in Choctaw County, MS where he graduated from Weir High School and then attended Mississippi State University where he pursued a degree in business. Freddie served in the United States Navy during the Korean War, married Julia Black of Weir in July 1953 and was a member of First Baptist Church of Madison.
Freddie's three greatest loves were his wife and family, rabbit hunting and Mississippi State University.
Those left to cherish his memory are his wife, Julia; three daughters, Debbie Kimbrough (Dave) of Madison, Becky King (Mike) of Philadelphia and Victoria Oller of Monticello; son Tony Weeks (Lannette) of Pearl. Freddie is also survived by 7 grandchildren and 7 great grandchildren.
A memorial service celebrating Freddie's life will be Saturday, March 24, 2018 at 6:00 pm at Natchez Trace Funeral Home in Madison.
In lieu of flowers the family request at their discretion contributions be made to Beulah Cemetery Fund, 1410 Weir McCool Rd. McCool, MS 39108.