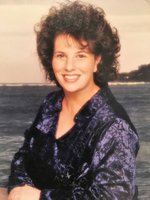 Gina Pfau
Gina Pfau was born on September 15, 1966 to Mr. William & Mrs. Chris Pontillo in Illinois. She was called home to with the Lord on September 16, 2017 at her home surrounded by her family.
A private family service has been set.
Please contact (David )at david.pfau@comcast.net for the service arrangements.