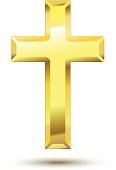 Earl B. Mahaffey
Earl B. Mahaffey, 86, of Flora Mississippi, passed away, Monday, January 22, 2018. A mighty oak has fallen with the passing of Mr. Earl B. Mahaffey, "Mr. Earl" as he was known in the community. He was born Jan. 2, 1932 to Luther and Helen Mahaffey of Polkville MS (both deceased). He is survived by his wife of 64 years, Rhoda Mahaffey of Flora, MS. He is also survived by daughter Jean ( husband Bob), sons Earl (wife Laura), Robert (Betty), Mike (Susan) and Jack (Patricia). Grandfather to Maynell, Bryant, Lyda, Alyssa, Bob and Bryan. Great-grandfather to Cole, Lena, Sparrow, and Luna. He is also survived by his sisters Patsy, Maynell and Lynda. He was preceded in death by his brothers and sisters Jack, Fred, Bill, Rex, Lyda and Mary Lou.
Mr. Mahaffey served in the United States Army during the Korean War. After returning home from the military, he worked in the Heating and Cooling industry. He later started his own company, Mahaffey Heating & Air Conditioning, serving the metro area for over 30 years. He retired and enjoyed woodworking in his shop creating many handmade, one of a kind, pieces.
There will be a memorial Feb 3, 2018 for Mr. Mahaffey at 11 a.m. at St Columbs Episcopal Church, 550 Sunnybrook Road, Ridgeland MS 39157. His military interment will take place at the the National Cemetery in Natchez, Mississippi.
In lieu of flowers, memorials may be made to the Wounded Warrior Project Inc. fund.