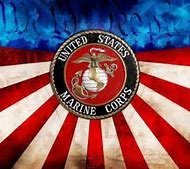 Mitchell Brandon
Mitchell D Brandon, 89, of Ridgeland, passed away on February 6, 2018.
Born July 17, 1928, in the Mississippi Delta, Mr. Brandon was the son of Sultan Wister and Effie Weatherly Brandon. A member of the U.S. Marine Corps, he proudly served his country during World War II. A longtime store manager for Southern Pipe & Supply Company, Mr. Brandon operated multiple locations in Texas and Mississippi during his career. An avid University of Mississippi supporter and fan, he was also a member, deacon and former Sunday School teacher at Ridgecrest Baptist Church in Madison.
He is survived by his loving wife of 64 years, Anna Hobbs Brandon; a daughter Melinda Suzy Greenhill (David); sons: John Michael Brandon (Lea Anne), Ronald Glenn Brandon and Gary Lynn Brandon (Joy); grandchildren: John Michael Brandon Jr. (Sarah), Mitchell Reed Brandon, Martha Claire Brandon, Caleb Brandon Greenhill (Taylor) and Eli Aaron Greenhill; and one great-granddaughter Robin Justine Brandon. He is also survived by a niece, Ina Claire McCollum, and three nephews: Donald Stephen McCollum, Kenneth Wayne Brandon and David Carter Brandon.
Mr. Brandon was preceded in death by his parents and by his sisters Margaret Elaine McCollum and Maxine Virginia Boyd; a brother, Wayne Weatherly Brandon and a nephew, James Mitchell Brandon.
Visitation will be Friday, February 9, 2018, from 9 a.m. until 10 a.m. at Natchez Trace Funeral Home. Services will be conducted in the funeral home chapel at 10 a.m. A graveside service will follow at 3 p.m. at Memorial Garden Cemetery in Clarksdale, MS.