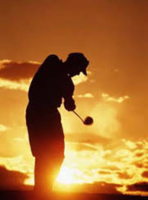 Ralph "Skinner" North King, Jr.
Ralph "Skinner" North King, Jr., age 83, of Madison , passed away on December 27, 2018 at St. Dominic Jackson Memorial Hospital.

Born on February 28, 1935 to Ralph and Lena Owens King in Brookhaven, MS., Skinner graduated from Mississippi College then joined the United States Marine Corp where he served for two years. He then went to work for the Veterans Administration as a Hospital Administrator. Skinner's favorite pastime was golfing and being with his golfing friends.

He was a member of Parkway Hills United Methodist Church in Madison.

Ralph is survived by his wife of 18 years, Lynda Munson Ray King, daughters, Stacie Ilene Smith, Julie Marlene Johnson and Jennifer Jane (J.J.) Holland; son, Phillip Scott North King; several grandchildren and great grandchildren.

A memorial service to celebrate Skinner's life will be Tuesday January 1, 2019 at 11:00 A.M. at Parkway Hills United Methodist with visitation to be held one hour prior to the service. Interment will follow in the Mendenhall Cemetery for the family.
In lieu of flowers, the family suggests memorial donations in Skinner's name to The Wounded Warrior Project.