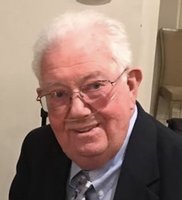 Robert Burton Smith, III
Robert Burton Smith, III, 81, of Madison, passed away on February 8, 2019 at Hospice Ministries in Ridgeland, MS after an extended illness.
He was born on March 8, 1937 to Robert and Elsie (Jones) Smith in Tupelo, MS. He graduated from Booneville High School in 1955, and entered Mississippi State University where he graduated with a Bachelor Degree in Civil Engineering. He was a Licensed Professional Engineer and a Certified Value Engineer. He taught Civil Engineering at Ole Miss for 3 years while working on his graduate studies in City Planning and Expansive Soil. During the next several years the family moved to various states and worked on numerous engineering projects. He eventually formed his own firm in 1970, Smith and Associates. In 1988 he moved to Orlando and retired in 2005 before moving to Madison where he and his son Steven are the founders of Charter Builders.
Bob became a Christian in his early teens and his favorite Bible verse was John 3:16. Through the years he served on various committees at church and taught Sunday School. He was a member of First Baptist Church of Madison.
He enjoyed photography, tennis and flying. He had a private pilots license and owned several planes throughout the years. His absolute favorite past time was sailing. Bob had a love for the water and watching the sun set. He spent his life enjoying the work that he did, serving others, but most of all, he loved and cared for his family. He always said "You would never be happy unless you were helping others".
Bob is survived by his loving spouse of 61 years, Martha Garner Smith; children, David Smith (Robin) of Madison, MS, Sheila Smith (Roger) of Niceville, FL, and Steven Smith (Laura) of Madison, MS; grandchildren, Robert Smith of Madison, MS, Sarah Skipper (Corey) of Niceville, FL, Kayla Ervin (Chance) of Madison, MS, Ryan Smith of McKinney, TX, Darbi Grace Wright (Wesley) of Madison, MS, and Bradley Smith of Madison, MS; great grandson, Wyatt Skipper of Niceville, FL; a niece, two nephews and other relatives and friends.
He was preceded in death by his parents Robert and Elsie Smith; and brother-in-law and sister-in-law, Joe Wayne and Jane Garner.
Visitation will be held at Natchez Trace Funeral Home on Monday, February 11, 2019 from 11:00 a.m. to 1:00 p.m. with a service at 1:00 p.m. with Dr. Ronnie Falvey of First Baptist Church of Madison officiating. A graveside service will take place at the Booneville City Cemetery on Tuesday at 12:00 noon.
Memorials are suggested to the Building Fund of First Baptist Church of Madison.