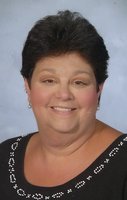 Cynthia Thomas Brooks
Cynthia Thomas Brooks, 65, passed away on February 19th in Ridgeland. Cindy was born on April 5, 1953, to Luther Frank Thomas and Gloria B. Thomas.
She was the granddaughter of the late Mr. Frank R. Thomas and Lucille R. Thomas and also granddaughter of Norman Beggiani and Adele Joseph Beggiani.
Cindy attended Wingfield High School in Jackson, later attended and graduated from the University of Mississippi in Oxford, MS, with a degree in Business Administration.
Cindy started working for the family business, Frank R. Thomas Company as early as 5 years old folding flyers for mailing to customers.
After returning from Ole Miss, she became the Bookkeeper for Frank R. Thomas Company keeping up to 5 sets of books by hand.
After Frank R. Thomas Company closed, Cindy came to work for Jackson Prepatory School as Financial Assistant, a position she held for approximately 18 years.
Cindy married Clyde David Brooks in 1981 and they have 3 children. Jennifer Brooks Valladares (Melvin), Jason Thomas Brooks (Christy), and Stephanie Brooks Boykin (Reynolds). She has two grandchildren Harrison James Brooks, Age 3, Olivia Adele Boykin, Age 1 1/2, and is expecting her third grandchild Sims Thomas Brooks in March.
Cindy was a member of The Cathedral of St. Peter the Apostle where she served on many committees and was Hospitality Hostess for 20 years.
The family would like to thank Oncologist, Dr. Justin Baker and are grateful to the wonderful staff at Hospice Ministries in Ridgeland.
A visitation will be held at St. Clare Hall at St. Francis of Assisi Catholic Church in Madison on Thursday, Feb 21st from 5 - 7pm. A Funeral Mass will be held at The Cathedral of St. Peter the Apostle at 2pm. Burial will follow in Natchez Trace Cemetery in Madison.
In lieu of flowers, donations may be made to the Jackson Prep Foundation.