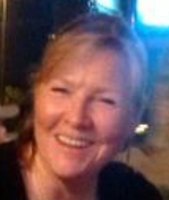 Janet Lynn Nail Brewer
Janet Lynn Nail Brewer passed away peacefully in her sleep at home on February 22, 2019. Visitation will be on Monday, February 25, 2019 from 5:00 pm until 7:00 pm at Natchez Trace Funeral Home in Madison, MS The funeral service will be held on Tuesday, February 26, 2019 at 10:00 am at Natchez Trace Funeral Home followed by a graveside service at 2:00 pm at Poplar Creek Nations Cemetery in Kilmichael, MS.
She was born on August 28, 1954 in Ackerman, MS. She graduated from Provine High School in 1972 and was a graduate of the University of Southern Mississippi in 1976.
She worked for Church's Chicken for many years before buying her own store in Pearl, MS. She was a very successful business woman who loved her work and took great care of her employees and customers. Her greatest love in life was her family and she would do anything for them. Her beloved children, her dog, Fella, and her many friends were her whole life. In recent years she has enjoyed much travel in her RV.
She is survived by her children West Brewer and Rachael Brewer both of Hattiesburg, and her brother John Nail (Doris) of Fulton and her brother-in-law Karl Koenig of Florence, MS.
She was preceded in death by her parents, Juanita and Earl Nail, her brother Billy Nail and sister Debbie Koenig.
In lieu of flowers, donations may be made to the Diabetes Foundation of Mississippi.