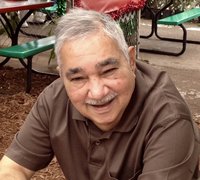 Devendraprasad Dave
Devendraprasad Dave
Lakeland, FL
Devendraprasad Dave, 77, of Lakeland, FL, passed away on July 19, 2017. A funeral service will be held Saturday, June 22, 2017, at 10:00 a.m., at Natchez Trace Funeral Home in Madison, MS.
Mr. Dave was born on March 14, 1940, to the late Mr. Bhagwatprasad Dave & Mrs. Suman Dave in Gujarat, India, where he attended and graduated from high school. Mr. Dave attended and graduated from college with a Bachelor's Degree in civil engineering. As an executive civil engineer in his home country of India, he supervised hundreds of people, and even built the largest dam in India. Mr. Dave was an inspiration to many. He often helped younger adults during their down time to educate them, and provided them with a platform to better themselves and their families. Mr. Dave retired after serving 35 years as a civil engineer in India. In return, he selflessly sacrificed his hard work and success to come to America with nothing, at the age of 56, to provide a future for his family - his strong willed resiliency and integrity would not fail. He used his education and experience as a vehicle, to give him and his family boundless opportunities to live a life of freedom and prosperity. Mr. Dave leaves a legacy behind, of courage, honor, and loyalty, to his family and community. Mr. Dave was simple, yet a humble man, who dedicated his entire life to his family, and always tried to find the silver lining in every situation above everything else.
He is survived by his loving wife of 50 years, Mrs. Harshadaben Dave of Lakeland, FL., 1 son, Jay Dave, his wife Priti of Lakeland, FL., 2 daughters, Ina Upadhyay and her husband, Kalpesh of India, and Dr. Nina Bhatt, and her husband, Dr. Abhay Bhatt of Ridgeland, MS., 1 brother, Indraprasad Dave, and his wife, Mrudula of New York, NY., 6 grandchildren, Drashti Upadhyay, Aishwarya Upadhyay, and Nagendra Upadhyay of India, Ishan Bhatt and Mira Bhatt of Ridgeland, MS, and Neil Dave of Lakeland, FL.
In Lieu of flowers, the family requests all donations be made to a charity of your choice, in remembrance of Mr. Dave.