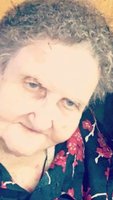 Willie Mae Holeman
Willie Mae Holeman, age 88, passed away on March 28, 2019 at her home while surrounded by her family. Visitation will be at Natchez Trace Funeral Home Sunday March 31, 2019 from 2:00pm until 5:00pm and again Monday, April 1, 2019 from 12:30pm until 2:00pm. The funeral service will follow at 2:00pm in the funeral home chapel with burial afterwards in Natchez Trace Memorial Park Cemetery.
Mrs. Holeman was born September 9, 1930 in Sunflower County, MS and has been a longtime resident of Ridgeland, MS. She retired from Williamson and Dickies.
She is preceded in death by her husband, Berry Grim Holeman; son, Hal Keith Holeman; grandchildren, Nicole Blansett and William Daniel Holeman and sisters, Irene Hoke, Nina Nixon and Doris Phillips.
Mrs. Holeman is survived by her children; Carolyn Blansett, Deborah Carson, Glenda Butler and William Holeman; sister, Julia Boutwell; 10 grandchildren, 17 great grandchildren and 4 great-great grandchildren.
In lieu of flowers, memorials may be sent to Blair E. Batson Children's Hospital.