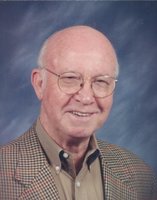 John Sylvester Nordan
John Sylvester Nordan went to be with his Lord and Savior, Jesus Christ on April 1, 2019. Born on May 19, 1936, he was 82 years old. Raised in Hueytown, Alabama he graduated in Business from Howard University (now Sanford University) while also attending Marion Institute and Auburn University.
On April 11th he and his wife, Jeannette Smith Nordan would have celebrated their 60th anniversary. They lived in Birmingham, Montgomery, Mobile and raised their family in Hattiesburg, MS. He was president of Nordan Smith Welding and Safety Supplies Inc. Nordan Smith became a large multi store company with stores throughout Mississippi, Alabama, Tennessee and Arkansas. What began with five employees grew into several hundred over the course of his leadership.
John and Jeannette loved spending the weekends in their favorite place Point Clear, AL and later enjoyed retirement there. In 2015, they moved to Ridgeland, MS to be closer to their children.
John, known by his family as Pops was a supreme "people person", a born salesman and consummate encourager of young and old. Having NEVER met a stranger his outgoing personality served him well as a leader and businessman throughout his life. One of his favorite honors was being named "Boss of the Year" by the American Business Woman's Assoc. He enjoyed serving on the board of Deposit Guaranty National Bank and Thomas Hospital Foundation. He loved cars, boats and planes!
He leaves behind his wife, Jeannette Smith Nordan, Son, John S. Nordan II (Laurie) of Madison and daughter Beth Nordan Hutchison of Oxford. His grandchildren include John S. "Trey" Nordan, III (Emelia), Shelby Nordan Clark (Matt), Natalie Nordan, Oliver Nordan and Mary Frazier Hutchison. He has one great granddaughter, and another great granddaughter due in a few weeks! He was preceded in death by his parents Majors and Viola Napier Nordan and his brother Edgar Nordan.
A Christian all his life, John and Jeannette were current members of Still Water Church in Ridgeland. He also loved his church in Fairhope, First Baptist Church. His favorite verse was Luke 1:37.
A family memorial service will be held Saturday, April 6 at Still Water Church. In lieu of flowers, the family requests donations to Still Water Church (519 Highland Colony Parkway, Ridgeland, MS 39157) or a charity of your choice.