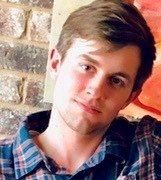 Matthew Raymond Palmer
Matthew Raymond Palmer, 22, was called home to be with his Lord and Savior on May 5, 2019 in Jackson while surrounded by family. A visitation honoring Matthew will be held Tuesday from 5-8PM at Natchez Trace Funeral Home. A Celebration of Life Service will be held Wednesday, 1PM at Natchez Trace Funeral Home with graveside following in the Natchez Trace Memorial Park Cemetery located at 759 Hwy 51 Madison, MS.
Matthew was a beloved son, a devoted brother and uncle, a cherished grandson and nephew. He was a kind soul to everyone he met. His infectious smile and keen sense sense of humor made him easy to love. He enjoyed hiking and the outdoors. He particularly loved his dogs who made him smile.
Matthew is survived by his parents James Brown Palmer of Jackson and Randy and Tui Tyler of Madison, his brother, James B. Palmer Jr. and wife, Alisha Palmer, his sister, Kaitlyn Victoria Palmer, his half brother, Eli Tyler and beloved nephews and niece, Colton, Elana Grace and Landon Palmer. His Grandmother, Jeanne Jackson and Grandfather Mr. John N. Palmer.
He was preceded in death by his grandmother, Clementine Brown Palmer and grandfather, Ray Vining.