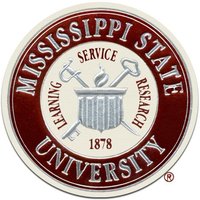 Glenn T. Ray
Ridgeland – Glenn T. Ray passed away Wednesday, May 22, 2019 at the University of Mississippi Medical Center in Jackson surrounded by his beloved family.
He is survived by his wife of 57 years, Mary Beth (Steed) Ray; his sister, Janice (Ray) Kynard and her husband Boyd; his son Glenn M. Ray and his wife Michelle; his son Chuck Ray and his wife Frances; and his daughter Mary Ann Black and her husband John as well as four grandchildren he adored – Anthony Ray, Amanda Ray, Jacob Ray and Ben Ray – along with numerous nieces and nephews and great-nieces and great-nephews.
Born to Oles and Frankie (Putman) Ray, Mr. Ray lived much of his early life in the Choctaw and Oktibbeha county area. He attended Mississippi State University; earning a degree in electrical engineering in 1959. He fondly recalled his time at MSU telling tales of having classes on Saturday mornings and living in Old Main dormitory. After graduation, he accepted a job with an aerospace company and spent time living and working in Los Angeles, California. However, his Mississippi roots called him home and in 1960, he moved to Jackson to become the Assistant Director of the Physical Plant Department of the University of Mississippi Medical Center. Over the next 41 years, he served as Assistant Director and then Director of the renamed Physical Facilities Department overseeing numerous construction projects and maintenance of what would become the largest healthcare facility in the state. He was always well-liked, trusted and respected by everyone who worked with him or for him.
Shortly after moving to Jackson in 1960, he met Mary Beth Steed at the First United Methodist Church in Ridgeland. They quickly fell in love and were married in that church on October 1, 1961. They made their home in what, at the time, was a more rural area of Ridgeland ultimately establishing a permanent homestead on what the family fondly calls "Steed Hill" – named for the remnants of Mrs. Ray's family dairy farm. Parents to three active children, much of their early married life consisted of attending frequent sporting events. Mr. Ray coached baseball for many years in the Madison-Ridgeland area and when is daughter showed an interest in softball, he coached her teams as well. Mr. Ray was actively involved in the First United Methodist Church in Ridgeland for many years, serving in leadership positions on various committees and boards as well as singing in the choir. When grandchildren started arriving, his life turned to being the best grandfather he could be. Affectionately called "Pop", he doted on his grandchildren and rarely missed any event, school play, sporting event, etc. He had a special relationship with each of his children and grandchildren and was very proud of the people they had become and all they had accomplished. After his retirement from UMMC in 2001, he was asked to lend his technical expertise to the Architectural Review Board for the City of Ridgeland. He greatly enjoyed serving as a member of the board for many years and liked having an active role in the city he lived in most of his life.
He will be remembered by those who knew him best and loved him most as the smartest, wisest, most respected, most caring and most solid person they ever knew.
Visitation will be from 10:00am until 11:00am on Saturday, May 25, 2019 at Natchez Trace Funeral Home on Hwy 51 in Madison followed by funeral services at 11:00am and burial immediately following at Jessamine Cemetery in Ridgeland.