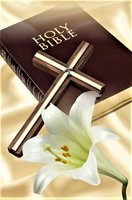 James Edward Buffington Sr.
James "Jay" Edward Buffington Sr.
Braxton
James "Jay" Edward Buffington Sr., age 81, was born January 31, 1938 in Mize, MS. He worked for Bracken Construction for 41 years.
Jay is survived by daughters; Vickey Buffington (Michael Owen) and Beverly Lindsey; sons, JJ Buffington (Carole) and Bret Buffington; sisters, Nadine Norton, Ann Gray, Debbie Pickering and Rita Satcher; brothers, Jerry Buffington (Wanda), Travis Buffington (Evelyn), Oz Buffington (Catherine), Bruce Buffington (Patrice) and Danny Joe Edgar and Jr. Edgar; 15 grandchildren, 23 great grandchildren and 4 great great grandchildren; and numerous nieces and nephews.
Mr. Buffington is preceded in death by his parents, Charles Wilson Buffington and Lois Craft Buffington Edgar, son, Johnny "John" Wilson Buffington and sister, Christine Morrow.