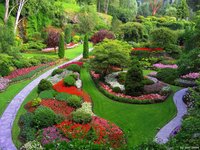 Brooxie Nelle Lowry James
Brooxie Nelle Lowry James, born September 14, 1930 in her family home near Canton, died peacefully June 5, 2019 from the effects of severe dementia.
Nelle was a member of Canton United Methodist Church. She was a stay at home mom who raised her three kids in a happy and loving home. Her home was the hub of activity in the neighborhood. All the moms gathered there for coffee and conversation while the children played. The family moved to Canton when Mr. James opened the Canton Swap Shop. Mrs. James became involved in operating the store with her husband. Late in the 1980's they renovated her family home near Deerfield and opened the A&B Mart which they operated until their retirement.
Mr. and Mrs. James made many friends in the Deerfield area. She always had a hot pot of coffee in the kitchen and was available for a spirited conversation. She was a caring person and will be remembered as being a lifelong nursemaid to others. She could never resist rescuing any stray kitten, pup, bird or squirrel that came along. In 2004 Mr. James died and Nelle remarried Roy Byrd. During their marriage they shared their love of flowers and yard work.
Mrs. Nelle is preceded in death by her first husband of 52 years, William "Bill" W. James; her parents; Van and Clementine (Cauthen) Lowry; Siblings, LaVern, Robert, Edward and Dan Lowry; and her husband from a second marriage of 2 years, David Roy Byrd, Sr.
She is survived by her children; William W. "Walt" James and his wife Jackie, Anne James George and her husband Danny, and Thomas Dan James and his wife Marie; step son, David Roy Byrd, Jr., and his wife Sharon; grandchildren, Mark George and his wife Kayla and their children, Catherine Nelle "Kate" James, Laura Anne James Shepherd and her husband Matt and their children, and Christopher Bradshaw wife Christen and their children.
A graveside service will be held at the Canton City Cemetery on Saturday June 8, 2019 at 11:00am.
In lieu of flowers memorials in her name may be made to the Webster Animal Shelter, 525 Post Oak Rd Madison, MS 39110.