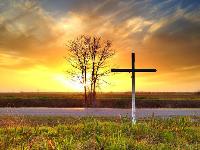 Barry Lance Carpenter
Barry Lance Carpenter, 76, of Madison, MS was called home to be with the Lord at 12:02 p.m. on June 21, 2019, surrounded by his family and friends. Barry was born June 19, 1943 and was a native of Jackson, MS. At the age of 17, Barry enlisted in the United States Navy where he served as a radio operator on a Navy sea plane based out of San Diego, CA. Subsequent to his departure from the Navy, Barry married Alice Faye Phillips from Morton, MS. Barry then began a new career with Bellsouth Telecommunications where he served in multiple capacities over the span of his 32-year career. Barry and his wife, Faye were members of Pear Orchard Presbyterian Church in Ridgeland, MS. During his retirement, Barry enjoyed various hobbies to include Sudoku puzzles, reading and spending time with his loving family. Barry is survived by his wife Faye of 55 years, his two sons, Brian Carpenter (Angela) and Anthony Carpenter (Renee). He is also survived by his sisters Diane Phillips (Glenn), Donna Majors (Robert), Pat Malin (Dave) and his five grandchildren, Kyle, Tyler (Sarah) and Casey (Nicole), Emily Hillman (Cole) and John Matthew. A special thank you to the members of Pear Orchard Presbyterian and Madison Heights Church. Visitation will be from 9:00 a.m.-11:00 a.m. at Pear Orchard Presbyterian Church on Monday, June 24, 2019 with a Memorial Service immediately following at 11:00 a.m. He will be laid to rest at Natchez Trace Funeral Home Cemetery located at 759 Highway 51, Madison, MS 39110.
"His eyes have beheld the one who is himself the resurrection and the life."
We cannot even imagine what his first breath was like in glory; He now knows.
"But by Grace you have been saved through Faith and this is not of your own doing, it is the gift of God; not as a result of works, so that no one may boast."