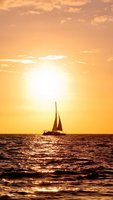 Charles Fairman Cain
On June 25, 2019, Charles F. Cain, loving husband and father passed away at the age of 81. He resided in Ridgeland, MS for many years.
Charlie was born June 2, 1938 in Monticello, Mississippi in his grandmother's home to Claude and Margaret "Connie" Cain. He went to high school in McComb, MS but moved and graduated in 1956 from Forest Hill in Jackson, MS. Charlie received his bachelor's degree in 1961 from Millsaps College. He retired from USDA - OIG - Audit on January 5, 1995 . He enjoyed boating, coin collecting, traveling and his Thunderbird friends after retirement.
He was preceded in death by his father Claude and his mother Margaret "Connie" Cain and son Coby. He is survived by his wife Margaret Thomas Cain, daughters Pam (Tommy) Ingram of Florence and Paige Smith of Clinton. He is also survived by step son David (Delynn) Johnson, Jr of Oakland, TN. He has 15 grand-children. He will be missed greatly by his siblings Claude "Skip" (Gerry) Cain of Ridgeland, Gene (Ellen) Cain of Oocltewah TN , Mary (Ralph) Norsworthy of Birmingham AL and his two companions, Rio and Nina.
The family will be accepting friends for a Celebration of Life at Reservoir Point Saturday at 1 pm. A private funeral service will be held at Natchez Trace Cemetery.
In lieu of flowers, please make donations to Samaritan's Purse at P.O. Box 3000 Boone, NC 28607.
We would like to thank SW Fresenius Kidney Care, Compasses hospice and Angels for their compassion and care.