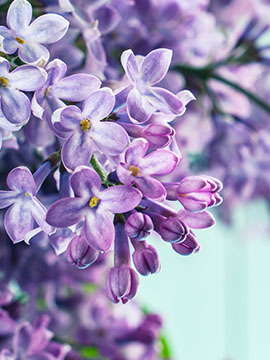 Obituary of Cindy Reed
Cindy Ashley Reed
Madison, MS
Cindy Ashley Reed, 55, of Madison, MS, made her transition from this life surrounded by family to eternal life on October 6, 2017 after a tough nine-month battle with cancer. She was born on June 12, 1962 in Pascagoula, MS at Singing River Hospital to Nathan Leon Ashley and Paula Ashley.
Cindy grew up in Gautier, MS and went to Pascagoula High School before moving to Kingman, AZ. She was seventeen when she met Lloyd Michael Reed Sr., who worked as a lineman in Bullhead City, AZ temporarily. Mike says, "I remember seeing her from across the street and knew that she was the one I wanted to be with". Mike was leaving for a job in California and wanted Cindy to go with him, however Paula said "no". Cindy and Mike did the unthinkable and got married after only just twelve days of knowing each other. On July 20th, 1979, Mike and Cindy were married in Oatman, AZ and moved to California to start a new life. They struggled as any young couple would. On March 10, 1980 Cindy and Mike began their family when their first child, Lloyd Michael Reed Jr., was born. On December 4, 1982, they welcomed their second child, Ashley Denise Reed. Soon after beginning their family they would find themselves having to move back to Mississippi due to a family need in 1983. After returning to Mississippi, Cindy and Mike welcomed their third child, Jeremy Robert Reed, on December 23, 1987.
After moving to Mississippi, Mike and Cindy lived with Paula and they both worked any job they could find. Cindy worked as a department store clerk in Gautier, MS to help Paula with living expenses. After a few years of working odd and end type jobs, Mike and Cindy found themselves moving yet again to Richland, MS where they purchased their first home together. Mike began employment with Osmose and extensive travel was part of the job. While Mike was making a living and supporting his family, Cindy stayed at home with their kids until she was employed by Southern Crop Insurance. With Cindy working full-time, paying for daycare and with her husband's travel schedule, Cindy needed something that would accommodate their new life in Richland. Her career with Rankin County School District began during this time 26 ½ years ago. She started with the school district as a bus driver. She loved driving bus as it gave her an opportunity to be at home with her children through each life's milestones.
Cindy drove bus for Richland primarily as well as routes to and from the Vo-tech Center in Pearl. She loved driving bus as it gave her a since of responsibility to the children and their parents. She loved the kids that rode her bus and she would speak to them as a parent or friend would. Often, she would give advice or encouragement to those that may be struggling with day to day life challenges. Most importantly, she treated each one of the kids as her own. Cindy also loved and respected the people she worked with for many years. It was the people she worked closely with that had encouraged her to go back to school and obtain a degree in teaching.
In 1999, she went to Hinds where she began a long journey to reach her goal of earning a Bachelor's degree in Education. Starting from the ground up was scary; however, with her son, Michael graduating high school and able to attend classes alongside her, she found encouragement and support from friends and family. The same encouragement she received was the same encouragement and support she gave to her school bus kids many times before. She knew she could achieve her dream and reach her goals. Soon after she received her GED, Cindy began Hinds Community College. During this time, she worked as a Rankin County School District bus driver and a Wal-Mart Associate within the jewelry department. Cindy graduated from Hinds Community College as a member of Phi Theta Kappa which granted her a full scholarship to Jackson State University. During her time at Jackson State University, Cindy continued to work two jobs for the remainder of the time she was in college. Cindy graduated Magna Cum Laude from Jackson State University with a degree in Education.
Cindy began her teaching career for Rankin County School District at the Ranking County Learning Center in Brandon, MS. She primarily taught Math grades 7-12. She put the same hard work and dedication into her teaching career that she devoted to her education and family. In her first year of teaching, she received an award for Outstanding Beginning Teacher in 2006-2007. Cindy again, loving what she did and finally feeling a sense of accomplishment, began to show her students that she was much more than just a teacher, she was also someone who would listen to her students and provide them with the support and encouragement that she gave to her own kids and school bus kids. Cindy loved her students as much as she loved her own children, inspiring them to do better and to never give up. Cindy was determined to continue working as a teacher even after she was diagnosed with cancer in January 2017. After a few weeks back to work for the 2017-2018 school year, Cindy was unable to continue doing what she loved. Cindy retired from Rankin County School District in September 2017 with 26 ½ years of service.
Cindy spent the remainder of her days after her retirement with her daughter, Ashley, and son-in-law, Michael, at their home until she passed away. She was always surrounded by her family and friends who loved and cherished her. Her grandchildren were always there to give her encouragement and love, along with her sisters who stayed with her to the end. Cindy was, is, and forever will be a blessing to her family, friends and will always be remembered for her stubborn determination to move beyond her boundaries and excel in what goals she set out to do. She will be missed and never forgotten, for she has touched many people in her life that will always remember what she accomplished. In loving memory, we love you Cindy Ashley Reed, mom, and thank you for the wonderful memories.
Cindy was preceded in death by her mother, Paula Ashley and father Nathan Leon Ashley. She is survived by her loving husband of 38 years, Mr. Lloyd Michael Reed, Sr.; her three children Lloyd Michael Reed, Jr. (Melissa), Ashley Denise Reed (Michael) and Jeremy Robert Reed (Kayla); her six grandchildren Nathan Lloyd Reed, Anna Grace Reed, Molly Kate Reed, Caleb Martin Reed, Olivia Taylor Reed and Madelyn Grey Reed; Four siblings Candy Ashley Boyles (Joe), Susan Ashley (Jeff), Nathan Ashley (Terri) and Jennifer Devries (Rick); many nieces, nephews, aunts, uncles, great nieces, great nephews, friends and family who loved and adored her dearly.
The family would like to express our gratitude and thanks to the staff at Mississippi Baptist Health Systems in Jackson, MS especially Dr. Tammy Young and Dr. Jeanne Suggs and the staff at Baptist Hospice Center in Jackson, MS.
In Lieu of flowers, all contributions can be made to the Blair E Batson Hospital in Jackson, MS.
Bro. Roger Taylor will officiate the service.
To plant a tree in memory of Cindy Reed, please visit Tribute Store
Visitation For Cindy Reed
5:00 pm - 7:00 pm
Tuesday, October 10, 2017
Natchez Trace Funeral Home
759 hwy 51
Madison, Mississippi, United States
601-898-8565
Celebration of Life Service
11:00 am - 12:00 pm
Wednesday, October 11, 2017
Natchez Trace Funeral Home
759 hwy 51
Madison, Mississippi, United States
601-898-8565
Graveside
11:45 am - 12:00 pm
Wednesday, October 11, 2017
Natchez Trace Memorial Park
759 Hwy 51
Madison, Mississippi, United States
601-898-8565
Share Your Memory of
Cindy
(601) 898-8565