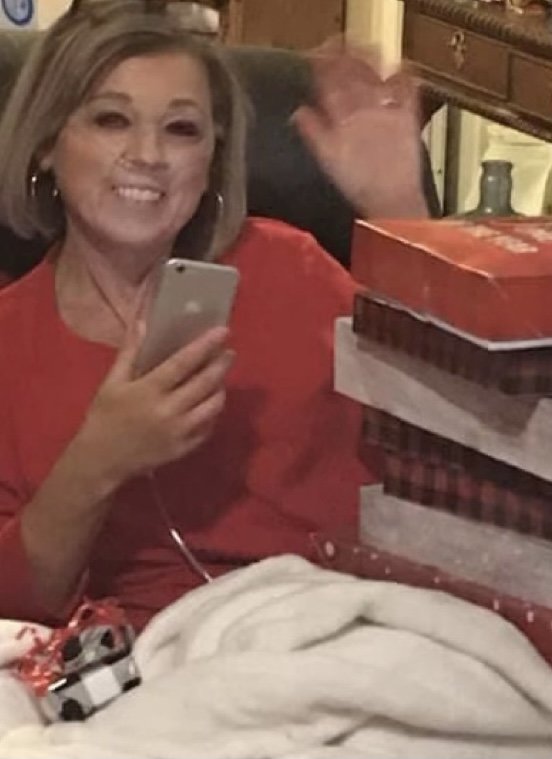 Obituary of Rosemary DeMoney
Please share a memory of Rosemary to include in a keepsake book for family and friends.
Rosemary "Rosie" Winters DeMoney left her earthly body to be with her Lord and Savior, Jesus Christ, on Thursday, February 25, 2021. Rosemary was born on April 5, 1959. She was known for her creativity and her love of crafting. An avid shopper, she had a love of clothing, accessories and anything "girly" that she passed on to her daughter and granddaughter. Rosemary was an exceptional wife and mother. She cared deeply for her family and friends. She did this not out of obligation, but because being a wife, mother and friend epitomized who she was. She was always the first to offer encouragement and help. Her strong Christian faith was evident in her everyday life. She exuded compassion and ensured that every person who crossed her path felt safe, loved and happy. Rosemary's heart was evident in her love for senior adults. She worked a total of 35 years as an activities director for senior adults and was passionate about their care and well-being. She worked at Sunnybrook Estates in Madison for 13 years. Rosie leaves behind her husband of almost 40 years, the love of her life, Jack. They were married on May 16, 1981. They met when he was the music leader of the church she attended. It took many attempts before she finally agreed to go on a date with him. But that first date launched a love story like no other. His career in the ministry took them on many adventures, and their marriage was an example of patience, loyalty and unconditional love. Jack's unwavering support of Rosie through her illness was a testament of what marriage vows and love should look like. Rosie's family made up the entirety of her world. From her son Josh's days on the baseball diamond to her daughter Kristen's accomplishments as a teacher in the classroom, her two children were her pride and joy. Her granddaughter and namesake, Mary Channing Dell, was the cause of the sparkle in her eyes. Those two have an everlasting bond. She lit up whenever Mary Channing was near and showered her with the affection and the love that only a grandparent can give. No matter how sick she was, she was always determined to hug, spoil and just spend time with her. Through her example, we know what resilience and perseverance truly look like. Rosie loved her church family at Old Rice Road Baptist Church. She considered them family. We cannot express how dearly loved and how incredibly missed this kind, gentle soul will be in the days ahead. We treasure our memories and covet your prayers. Rosie is survived by her husband, Jack, her daughter, Kristen (Destin) Dell of Madison, her son, Josh DeMoney of Madison, one granddaughter, Mary Channing Dell of Madison and her beloved pit bull, Kobe. She is also survived by 2 sisters, Lynn (Wayne) Vick of Cleveland, Ms. Sherry (Thomas) Brown of Greenville, and 2 brothers, Ronnie (Lisa) Winters and Ty Winters also of Greenville, along with several nieces, nephews and cousins. She is preceded in death by her parents, G.W. Winters and Sarah Shaw. In lieu of flowers, donations can be made to Old Rice Road Baptist Church Building Fund. There will be a private family visitation from 12-1 pm Saturday and a public visitation from 1-2 PM at Natchez Trace Funeral Home (located at 759 Hwy 51) in Madison, MS. A graveside service will take place at 3 PM Sat, Feb.27, at Natchez Trace Memorial Park Cemetery.
Share Your Memory of
Rosemary
(601) 898-8565