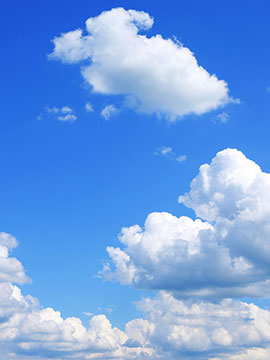 Obituary of Carl Paul Ricks
Please share a memory of Carl to include in a keepsake book for family and friends.
Carl P. Ricks Madison, MS Carl Paul Ricks went home to be with his Heavenly Father on Saturday, May 22, 2021. He was 89 years old. Until the end, his unconditional love for his family and his strong faith in God were evident and an inspiration to all. Almost every one who knew him or met him commented on his sweet and kind spirit. He was a true Southern Gentleman and a True Follower of Jesus Christ. Carl was born on December 14, 1931 in Neshoba County, MS. He was a simple man in the best sense of the word. His world revolved around his faith and his complete love and devotion to his family. He was devoted to his wife of 58 years, Margaret Copeland Ricks, who preceded him in death in 2014. The two of them enjoyed vegetable gardening and he loved landscaping and tending 3 acres of beautifully manicured lawn. Carl also enjoyed fishing and in his younger years did so often with his wife, son and brother-in-law. Carl was an active member, and loved attending church and Sunday school, at Ridgecrest Baptist Church in Madison. He was previously a member of Raymond Road Baptist Church and Hillcrest Baptist Church in Jackson. He retired from the U. S. Postal Service at age 60 to spend more time with his family, especially his granddaughter, Brandi. Carl served our Country in the U.S. Army during the Korean War. Carl was preceded in death by his wife of 58 years, Margaret Copeland Ricks and infant daughter Wanda K. Ricks; Parents, Beeman and Lavada Lang Ricks of Louisville MS; Mother-In-Law and Father-In-Law, O. Curtis Copeland and Georgie Harrison Copeland of Philadelphia MS, Brothers and Sisters-In-Law, J. Clarence and Opal Ricks of Noxapater MS; Herbert B. And Ludie Stovall Ricks of Meridian MS; Arther E. and Jewel Ricks of Philadelphia MS; J. W. Luke and Sister, Hazel Ricks Luke of Louisville MS and his Sister-in-Law, Janice Copeland Thames of Frisco City AL. His surviving family members are Daughter, Paula A. Ricks; Son and Daughter-In-Law, Ronald P. Ricks and Pamela Wagner Ricks; granddaughter, Brandi F. Ricks; and great grandson, Layne Parks; all of Madison MS. He is also survived by his Brother-in Law, Bush Thames of Frisco City, AL. A large and much loved extended family including many nieces and nephews also survives him. The family wishes to extend its heartfelt gratitude for the loving and professional heath care administered by the VA Home and Quality Hospice in Kosciusko MS. The family is also grateful for the love and care from Ridgecrest Baptist Church, Madison and for the friends and caring neighbors at Tidewater in Madison. Your love and support are much appreciated and treasured. Visitation will be held on Monday, May 24 from 5:00 p.m. - 7:00 p.m. at Natchez Trace Funeral Home in Madison MS and on Tuesday, May 25 from 1:00 p.m. - 2:00 p.m. at Ridgecrest Baptist Church in Madison followed by services at 2:00 p.m. at the church. Internment will follow at the Natchez Trace Memorial Park Cemetery in Madison. Memorials may be made to Ridgecrest Baptist Church, Madison.
Share Your Memory of
Carl
(601) 898-8565