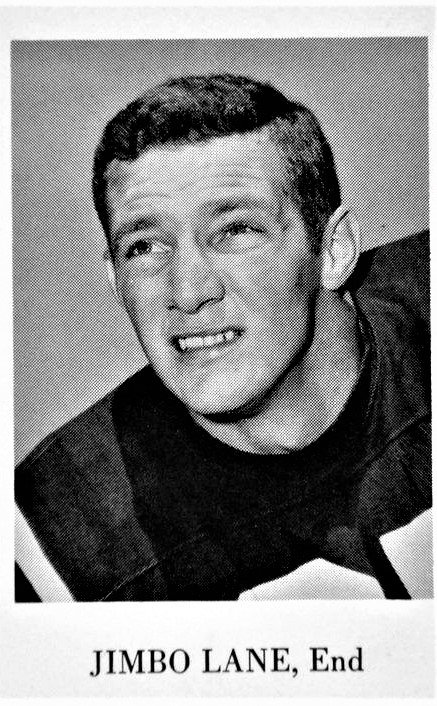 Obituary of James Patrick Lane
James Patrick "Jimbo" Lane, Sr.
On Thursday, March 14, 2019, James Patrick Lane, Sr., loving friend, brother, and father, passed away at the age of 77.
Jimbo was born on January 1, 1942, in Greenville, MS to Jack E. Lane, Sr. and Marjorie (Vest) Lane. He was the second of four children, and spent his early years growing up in the Delta, fishing, frog-gigging and playing football with his older brother Jackie.
By the time he reached his teens, the family had relocated to Jackson, MS, where he played football for the Murrah Mustangs under the leadership of Coach Jack Carlisle. During this time, Jimbo became a stand-out player, and was well-known for his aggressiveness on and off the football field.
Upon graduating from Murrah, Jimbo went on to play football for Mississippi State University, where he had quite a career playing Defensive End for his beloved Bulldogs. He was especially proud of the 1963 Liberty Bowl victory they had while he was there.
In 1964, Jimbo married Sandra Grace Farish of Jackson, MS and the two lived in Starkville until his graduation from Mississippi State. Their daughter Laurie (Lane) was born in Starkville during this time.
After college, Jimbo went to coach football in Pell City, AL, and welcomed son James Patrick "Pat" Lane Jr. while there. Eventually, he returned briefly to Mississippi, and then went to work on the Alaskan Pipeline. He came home with amazing stories and pictures of all of the unbelievable things had seen in the Alaskan Wilderness. Until his death, Alaska always held a special place in his heart.
His coaching career called him to Fort Walton Beach, Florida in the early 1970's, and he remained there for his entire teaching career, coaching at Meigs Jr. High, Pryor Jr. High, Niceville High School, and Elliott Point Elementary. Even though he loved football, his passion was coaching elementary P.E. "Coach Lane" loved every one of the students he coached and tried his best to make a positive influence on each of their lives.
While in Florida, Jimbo also focused on his passion for art. Having inherited his artistic abilities from his mother, he was an amazing artist who enjoyed drawing, wood carving, and pottery. Jimbo was very generous with his finished products, and as a result, his artwork is owned by a multitude of friends and family all over the country.
Shortly after retiring, Jimbo moved home to Mississippi, settling on some hunting land on the river in Yazoo County. There, he was able to hunt and fish to his heart's content, and continued working on his art projects.
Living in Mississippi allowed him to be close to his grandchildren, who he loved more than anything in this world. He was so very proud of the amazing people they had become, and spent as much time with them as possible. He was especially proud of his great-granddaughter Elaina Brooke (Picou).
Jimbo was known for his quick wit, his infectious smile, and his kind and compassionate spirit. He loved his family, friends, and the Mississippi State Bulldogs.
James Patrick "Jimbo" Lane Sr. was preceded in death by his father, Jack, his mother, Marjorie, his brother, Jackie, and his son James Patrick "Pat" Lane, Jr. He is survived by his daughter Laurie, his four grandchildren, T.J. Picou, Matthew Picou, Christopher Picou, and Gracie Lane, his sister Flo Lane Timmer (Wayne), his sister Marjorie Lane Kushion (Dan), and a multitude of friends and extended family members.
A memorial service will be held on Saturday, April 6th, 2019 at the Natchez Trace Funeral Home in Ridgeland, MS at 1 o'clock p.m. In lieu of flowers, please make donations in Jimbo's name to Mississippi State University Athletics or the organization of your choice.