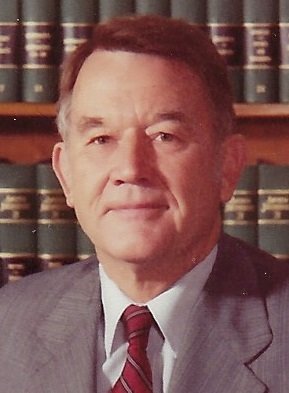 In Memory of
Erwin Connell Ward, Sr.
1933 - 2019
Plant a Tree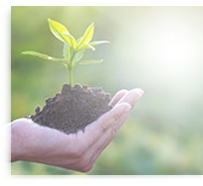 Obituary of Erwin Connell Ward, Sr.
Erwin Connell Ward, Sr., passed away peacefully at home, February 1, 2019.
Visitation is Monday from 5:30 pm until 7:00 pm Natchez Trace Funeral Home, 759 Highway 51, Madison. A memorial service will be held Tuesday at 11:00 am in the Venue at Pinelake Church, 6071 Hwy. 25, Brandon, with visitation at 10:00 am. Graveside services at 3:30 pm, Odd Fellows Cemetery, Starkville, Mississippi.
Erwin was born in Starkville in 1933, the son of William E. Ward and Clara Henson Ward. He graduated from Starkville High School and played in the 1951 Mississippi High School All-Star Football game. He entered Mississippi State University on a football scholarship and graduated in 1955 with a Bachelor of Science degree.
He served three years on active duty in the U.S. Marine Corps and subsequently graduated from the University of Mississippi School of Law with a Juris Doctor degree in 1961. While at Ole Miss, he met his future wife, Dot, and they were married on George Washington's birthday in the Washington Cathedral in Washington, D.C. They would have celebrated their sixty-second wedding anniversary this month.
After entering law practice in Jackson in 1961, he was active in the Marine Corps Reserve, serving as Commanding Officer of the 2nd 105 Howitzer Battery, USMCR. He resigned from active reserve status in 1965 ending his service as a Major with a Navy JAG certification. He remained active in veteran and military organizations during the remainder of his life, including serving many years as Director and Legal Officer of the First Marine Division Association, Mississippi Chapter.
Erwin was in active law practice in Jackson for more than 35 years. He served as president of the Hinds County Bar Association in 1973-74 and as a member of several committees of the Mississippi Bar Association. He was a member of the Mississippi and American Bar Associations and was elected a Fellow in the Mississippi Bar Foundation in 1981. He held an AV rating, the highest rating given by fellow attorneys.
He was active in Mississippi State University Alumni affairs, serving as president of the Hinds County Alumni Chapter in 1971, as the Central Mississippi District president in 1972, and as chairman of the statewide Alumni-Faculty Committee in 1974. He chaired the MSU Alumni Legislative Committee and aided in the procurement of legislation establishing the School of Veterinary Medicine. He also served as special legal counsel to the University during President William Giles' Administration. He was named the chapter's Outstanding MSU Alumnus of the Year in 1974 and continued to serve the University and its Alumni Association in other capacities.
After retirement from law practice, Erwin enjoyed several hobbies, including writing. In 2001, he authored a book, The Oddities of Time, proposing a scientific theory of the nature of time that involved an area of special interest to him that conciliated modern theories of science with creationism.
He and Dot traveled extensively in the United States and abroad visiting more than twenty-one countries over the years. One of the highlights of their travels was to fly the Concord to London, returning to New York on the QE2.
Erwin was a member of First Presbyterian Church of Jackson for forty years and was a member of the Brotherhood Sunday School Class there before joining Pinelake Church in 2005. At Pinelake he was a member of the Double Blessings Sunday School Class.
He was a Master Mason and held the 33rd Degree in Scottish Rite Masonry.
Erwin loved his family and was a wonderful and devoted husband and Dad to his three sons and "Granddaddy" to his grandchildren.
He was preceded in death by his parents and one brother, William H. Ward, of Starkville.
Erwin is survived by his wife, Dorothy "Dot" Brennan Ward, and sons, Erwin Connell Ward, Jr., of Pensacola Florida; Michael Vanallan Ward (Amy) of Canton; Kenneth Clayton Ward (Joy) of Branch; and two grandchildren, Virginia Ward Binkley (William B.), of Franklin, TN, and Brennan Shipley Ward (Carley) of Meridian, MS; and two great-grandchildren, Mary Elizabeth Binkley and William Shipley Binkley.
In lieu of flowers memorials may be made to a charity or institution of one's choice.
Share Your Memory of
Erwin
(601) 898-8565