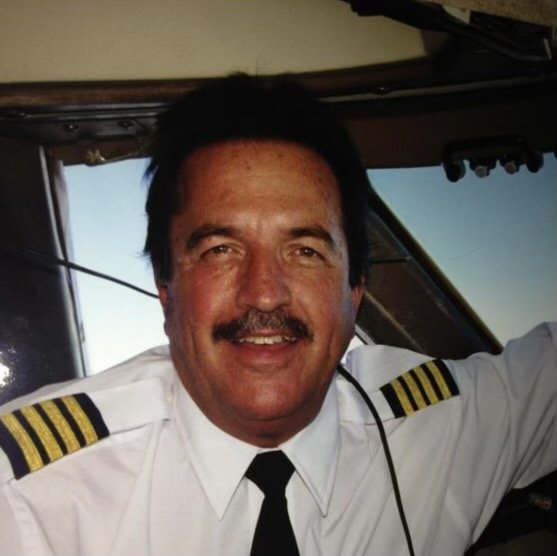 Obituary of Buddy Owen
Please share a memory of Buddy to include in a keepsake book for family and friends.
Captain Charles Joseph Owen, affectionately known as Buddy. June 20th 1943 – July 23rd 2021 On a quiet summer's night after 2 to 3 scotch on the rocks, an absolute legendary life came to an end, and Captain Buddy received the wings he had so long sought. Legend has it that the second he entered this world, the entire city of Meridian MS lost power for 34 seconds. Allegedly Buddy's first sounds were a deep powerful belly laugh, and at that exact moment, the power returned to the city of Meridian creating what scholars have since described as an electrical phenomenon. Against the odds he miraculously survived his youth, despite all attempts from his father David, and entered his teenage years where would eventually find his passion for football. From the years of 1958 through 1960, on any crisp fall Friday night, the entire town of Meridian would line up hours ahead of time, often ensuing in physical altercations, in the pursuit of the perfect seat at Ray Stadium, which would later become known as the house that Buddy Owen built. Playing RB, he was the only person to achieve All Big-8 honors his junior and his senior year. After multiple scholarship offers, he decided to take his talents to Mississippi State, where his career was regrettably derailed due to fast women and cheap booze. During his time at Mississippi State, he clearly excelled academically "After my Freshman year, my grades were so good they asked me to stay home for a semester" – Buddy Owen: Class of 1961 Meridian High School 50th anniversary self-written biography. From 1962 to early 1967 there is no confirmed knowledge of assumed shenanigans. In the summer of 67' Buddy would have what most would describe as an "Ah-Ha" moment; he would begin his lifelong pursuit of perfection through aviation. After receiving his commission as a Second Lieutenant in the Mississippi Air National Guard, he went on to complete Air Force Pilot Training at Williams Air Force Base in Phoenix, AZ. After spending years working odd jobs (private aviation, crop dusting, flight instructor, corporate pilot, and even repossessing a private plane in Miami), he would finally get his opportunity to pursue his dream of being a commercial pilot in 1970. In 1975 Buddy successfully completed his military career, and he would go on to be a regular member of the mile high club for the majority of his adult life until he met the love of his life in 1981. At Anderson's Hospital in Meridian, MS,. during a scheduled gallbladder surgery, Buddy (who was high as a kite) told the gorgeous nurse named Judy, whom he had never met, that they were going to have beautiful children together. Fast forward after what can only be described as a regrettable amount of Bud Lite & Rose wine, Buddy made true to his word. On November 12th 1985 & September 27th 1988, those two crazy kids produced arguably the most handsome children known to man. Especially the eldest child. Throughout the 80's and 90's he drove fast cars, owned multiple airplanes, drank enough bourbon to kill normal men, and used his god given charm to get out of more sticky situations that any of us will ever be able to comprehend. Buddy would continue to live his life in such a way that it would have made Howard Hughes, Hugh Hefner, and even his idol, Elvis Presley, blush. He would eventually achieve his ultimate goal, and in 1997 was rewarded with the honor of becoming an International Captain on the Boeing 747-400. After 33 years, and reaching the pinnacle of his career, he retired at the age of 60 where he swore, he would never fly again….and he never did. When he wasn't flying, Buddy dedicated himself to being the best father that any two sons could ever ask for. His favorite times were the ones spent with his children. He was fully invested in their lives, he cared deeply about their passions which would then become his passions. He built an environment for them on that was based on the foundation of love, kindness, and laughter. He would cultivate a lifetime of memories for them. Buddy would eventually give his two sons, Austin & Justin, the greatest gift that any father could pass along to their children, a blueprint of how to a perfect Dad. Which his oldest son Austin would need in 2018, making Buddy a grandfather for the first time. He would tell them that he loved them every single day…and he never missed a day. He is survived by his older brother Les Owen (who he never gave a compliment to in the 78 years of his existence), his nephews/nieces Les Owen, Dave Owen, David Randall, Robin Hall & Lisa Kittrell (who according to Buddy, owed all of their success to him). The mother of his children Judy Miles (who he loved until his last breath) His two sons Austin & Justin (who his entire world revolved around), and his granddaughter, Harper Grace Owen (who he loved more than anything else in this world). He was preceded in death by his father David Owen, his mother Marie Lewis Owen-Harrington (who was an absolute Saint of a woman) and his sister Peggy Randall. *Some of the names, dates, places, and actions have been greatly exaggerated to protect the innocent in typical Buddy Owen fashion* **No animals were harmed in the making of this production**
Wednesday Service
12:00 pm - 1:00 pm
Wednesday, July 28, 2021
Natchez Trace Funeral Home
759 Hwy 51
Madison, Mississippi, United States
601-898-8565
Thursday Service
11:30 am - 12:30 pm
Thursday, July 29, 2021
Robert Barham Family Funeral Home
6300 Hwy 39 North
Meridian, Mississippi, United States
601-693-8482
Interment
1:00 pm - 2:00 pm
Thursday, July 29, 2021
Magnolia Cemetery
2638 23rd Ave.
Merdian, Mississippi, United States
Share Your Memory of
Buddy
(601) 898-8565