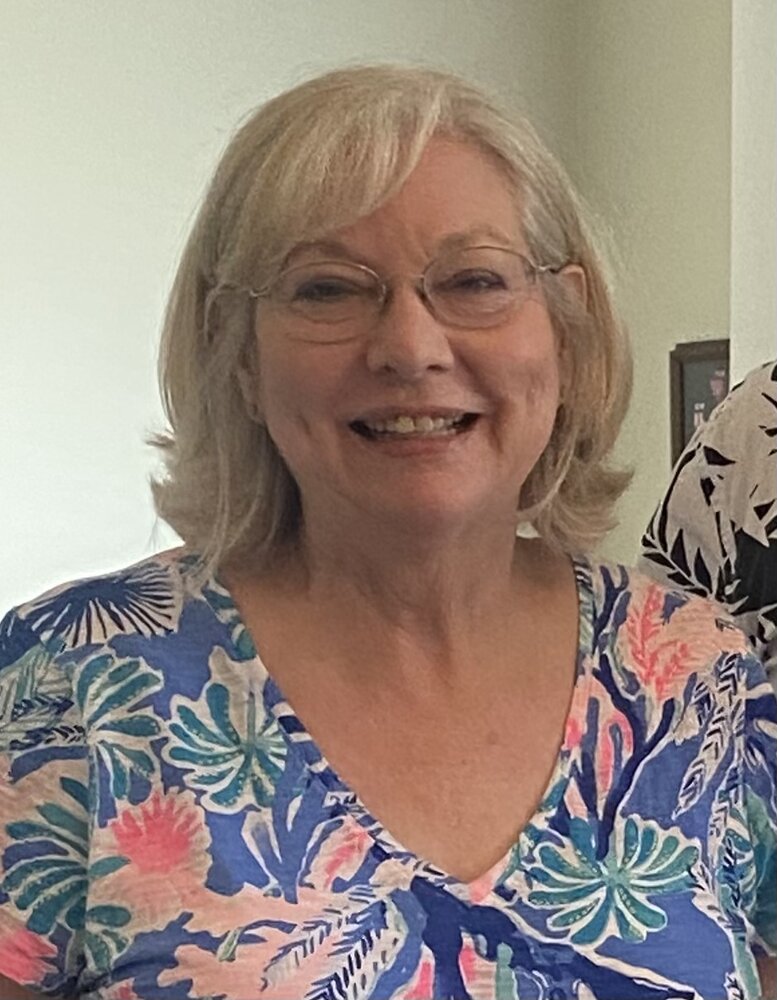 Obituary of Dorothy Regina McIntosh
Please share a memory of Dorothy to include in a keepsake book for family and friends.
Dorothy Regina McIntosh On May 25, 2022, Dorothy Regina McIntosh passed away at her home in Madison, Mississippi, at the age of 68 years old. Regina was born in Tupelo, Mississippi, on October 25, 1953, to Dorothy Pearson Rieves and Bill Lake Rieves. Regina was a devoted wife to her husband and was proud of her two daughters. She led a life centered in Christ and put her family above all else. Regina spent all of her formative years in Tupelo and graduated from Tupelo High School in 1971. After graduation she attended Mississippi University for Women in Columbus, Mississippi. Following a year at MUW she transferred to Mississippi State University where she completed her undergraduate degree and received her master's degree in Education. Regina was a lifelong MSU fan and passed the maroon and white torch to both her daughters. Regina took a job in Jackson, Mississippi, working for the Mississippi Department of Education. Soon she began a teaching career that lasted 32 years, first teaching 27 years in the Jackson Public School District, and her final eight years in the Tupelo Public School District. In 1981 she married Chuck McIntosh and they started their life together, living first in the Jackson area, then moving to Tupelo in 1999. The couple returned to the Jackson area in 2016. Throughout her life, Regina displayed a servant's heart and was involved in various ministries at First Baptist Church Jackson and Harrisburg Baptist Church in Tupelo, including Women's Missionary Union, Hallowed Hearts, the Wednesday Night Bible Study with Melody Tunney, and various Sunday School classes over the years. She was also a member of the High Noon Club. Regina is predeceased by her dad, Bill, her granddaughter Hannah Pearson McNichol, and her brother in-law Mitchell Colburn (Cynthia). She is survived by her husband Chuck and two daughters: Lauren McIntosh McNichol (Sean) of Madison; and Anne Elise McIntosh Ray (David) of Meridian; and four grandchildren: Jack, Kate, Scott, and Amanda. Regina is survived by her mother, Dot Rieves, her sister, Cynthia Steen (Mike), her brother Rob Rieves (Connie), nephew Tucker Colburn (Amanda), niece Shelley Colburn, nephew Jacob Rieves, and niece Katie Rieves. In addition, she is survived by her brother-in-law Woody McIntosh (Peggy), sister-in-law Beth McIntosh Ricker (Mike), nephew Josh McIntosh, and nieces Paige Prisock Cannon (Josh), and Bailey Prisock Morgan (Mike), step-nieces Brianna Ricker and Brittney Ricker, plus numerous cousins and great nephews. Visitation will be held at First Baptist Church, Jackson, on Tuesday, May 31, from 11:00 a.m. to 1:00 p.m. Funeral services will be held at 1:00 p.m. at the same location. There will be a graveside service and burial at Amory Masonic Cemetery at 5:30 p.m. in Amory, Mississippi. Her legacy and love will be remembered through service to others, recipes shared, and family trips taken in her honor. In lieu of flowers, please consider a donation to The Little Light House, Central Mississippi.
Share Your Memory of
Dorothy
(601) 898-8565