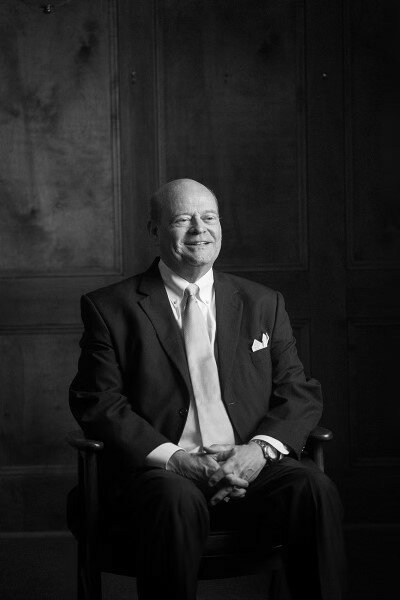 Obituary of William Hollis Leech Sr.
Please share a memory of William to include in a keepsake book for family and friends.
William Hollis Leech, Sr., died peacefully in his home on June 4, 2023. A native of Jackson, Mississippi, Bill was born June 13, 1956, to Eloise Francis Leech and Stephen Herschel Leech, Sr., as the third son. From his earliest days, Bill was known for his charismatic personality, intelligence, and energy level. His grades and testing in elementary school revealed a brilliant mind that received high marks, only to be overshadowed by his ability to talk constantly. Bill loved sports, reading, and politics. As a young child he was known for canvassing the neighborhood for candidates in public office. In high school, an unknown talent for music was revealed when he was cast for the starring roles of Curly in "Oklahoma" and Harold Hill in "The Music Man" at Wingfield High School. His brother Steve commented that Bill was not acting in either role. Bill attended Millsaps College, graduating summa cum laude with a degree in political science, and being awarded the Founder's Medal with the highest GPA for his four years in college. He was a member of the Kappa Alpha Order. Bill graduated from Vanderbilt University Law School as a Patrick Wilson Scholar. He was a member of the Vanderbilt Law Review. He served as Special Counsel at Wise Carter, having more than 39 years of experience in bankruptcy, creditors' rights, consumer credit, lender liability, and commercial litigation. Bill loved teaching. He often said his dream job would be as a high school American Government teacher and offensive coordinator for the football team. Through the years he was an author of numerous papers, and he lectured at seminars and conferences throughout the country. At the age of 15, Bill was struggling emotionally and unable to explain his feelings. Lying on his grandmother's sofa he expressed his anxiety and fears. His beloved Granny pulled out her Bible and walked Bill down what Christians describe as The Roman Road to Salvation. Bill prayed to receive Jesus Christ as his Lord and Savior that night. That decision led him into an active faith and involvement with FCA, InterVarsity Fellowship, and numerous Bible studies and church experiences. He was a member of First Presbyterian Church in Jackson, MS, and sang in the choir. Weeks ago he commented that Pastor Timothy Keller's books had changed his life for the better. While we are broken-hearted over Bill's earthly passing, we know he now resides with Jesus Christ and his saints. Bill is survived by his three children: Annie Leech of Jackson, MS; Maggie Leech Acosta (Avery) of Dallas, TX; and William Leech, Jr., of Charlotte, NC; his brother, John Leech, Sr., (Pam) of Mobile, AL; his sister, Beth Leech Moore (Kendall) of Madison, MS; his sister-in-law, Jane Mitchell Leech of Ridgeland, MS; his nieces and nephews: Meg Leech Hanes, Clay Leech (Lauren), Katie Leech Ebers (Eric), John Leech, Jr., (Arika), Jordan Leech, Kendall Moore, Jr., Kyle Moore, and Elise Moore; six great nephews and two great nieces. He was preceded in death by his parents, Eloise Francis Leech and Stephen Herschel Leech, Sr.; his brother, Stephen H. Leech, Jr.; his maternal grandparents, Esther Elizabeth Young Francis and Hollis Lee Francis; and his paternal grandparents, Connie Harman Leech and Kerie Dalton Leech. Visitation is scheduled for Saturday, June 10, at 10 am, with the funeral to follow at 11 am, in the chapel at Broadmoor Baptist Church, 1531 Highland Colony Parkway, Madison, MS. Burial will be at 4:30 pm, at Pearce Chapel Free Will Baptist Church Cemetery, 60174 Pearce Chapel Road, Smithville, MS. Donations can be made in Bill's honor to The Leech Family Scholarship, Millsaps College, 1701 North State Street, Jackson, MS 39210 or www.millsaps.edu; or to the American Heart Association, https://www.heart.org/donate.
Share Your Memory of
William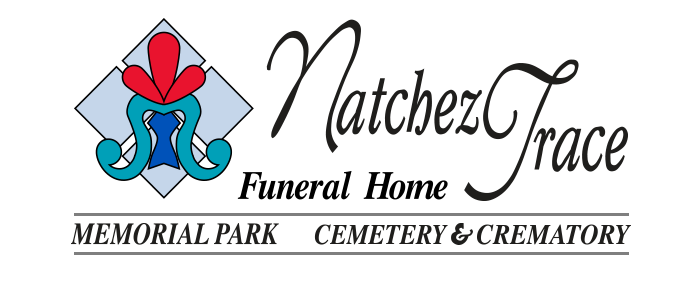 (601) 898-8565