Obituary of Henry Leslie Metcalfe
Please share a memory of Henry to include in a keepsake book for family and friends.
Henry Leslie Metcalfe 1946 – 2023 Henry Leslie Metcalfe, whose career as an insurance executive took him throughout the Southeastern United States and to Southeast Asia, died Thursday, March 23, 2023, at Hospice Ministries in Ridgeland after a lengthy illness. He was 76. Services are Saturday, March 25, at 10 a.m. in the chapel of Natchez Trace Funeral Home in Madison, with visitation preceding at 9 a.m. Entombment with military honors will follow in Natchez Trace Memorial Park Cemetery. The beloved husband, father and grandfather was known for his honesty, commitment to his family and to helping his clients, skill in deep-sea and freshwater fishing, knowledge of military history and storytelling. Born in Yazoo City on Nov. 25, 1946, Mr. Metcalfe was the son of Henry V. and Golda Allgood Metcalfe. He was an Eagle Scout and played clarinet in the Yazoo City High School Band as a freshman. He went on to play football – offense and defense – and baseball for Yazoo City High. He graduated in 1964. At Mississippi State University, he majored in business, graduating in 1970. While in college and for a few years afterward, he served in the Mississippi Army National Guard, training at Camp Shelby. A member of Eleventh Company, he was graduated from the Mississippi Army National Guard Officer Candidate School, commissioned as a second lieutenant, in August 1969. He married Laurie Stigler Thompson of the Bee Lake Community in Holmes County, his high school sweetheart, on Jan. 26, 1968, at First United Methodist Church of Yazoo City. They were blessed with two daughters, Leslie Allgood and Sarah Wynne. Mr. Metcalfe worked as a claims manager for Allstate Insurance Co. for 31 years, appointed to cities across the Southeast, including Knoxville, Atlanta and Miami, where he developed his passion for deep-sea fishing in Gulf Stream waters. He, his wife and Sarah Wynne were in Miami when Hurricane Andrew struck in 1992. As dozens of Allstate agents from across the country were sent to Florida, Mr. Metcalfe organized catastrophe teams to supply clients with food, water and essentials, and to assess damage and process claims. He retired from Allstate in 2000. In 2001, Mr. Metcalfe joined AIG and he and his wife began a 13-year sojourn to Southeast Asia. As regional claims manager for that nine-country region, he was posted to Hong Kong, Singapore and Guam. When the massive Indian Ocean earthquake and tsunami occurred on Dec. 26, 2004, he was among the first people from outside Thailand to arrive on devastated Phuket Island, an experience that family members said left a deep impression. Upon retiring from AIG in 2013, the couple returned to Mississippi, living in Madison. Mr. Metcalfe continued his enjoyment of fishing, as well as working in the yard, his grandchildren's sports endeavors, grilling and fish fries. He was a loyal fan of the Mississippi State Bulldogs. His English bulldog, Molly, was ever by his side and a comfort in his final days. He is survived by his wife, Laurie Thompson Metcalfe of Madison; daughters, Leslie Metcalfe Robbins (Justin) of Dickson, Tenn., and Sarah Wynne Metcalfe Gentry (Michael) of Madison; sisters- and brothers-in-law, Susan Thompson Champlin (Byron) of Concord, N.H., William Michael Thompson (Susan) of Madison and Louis Stigler Thompson (Cathy) of Pluto; grandchildren, Jackson Robbins of Dickson, Tenn., and his fiancée, Mackenzie O'Rourke of Peachtree City, Ga., and Luke Robbins and J.T. Robbins, both of Dickson, Tenn., and Alexis Kaia Gentry, Skyler Henry Gentry and Michael Dylan Gentry, all of Madison. He was close to his cousins Sheila Brennan, Evelyn Ray Jones Corley (Don), Margaret Jones Pickett, Glenda Jones Rayfield (Carl), Charlene Dunaway, Frank Metcalfe and John Metcalfe. He also is survived by many nieces, nephews, great-nieces, great-nephews and cousins. The family expresses deep appreciation to the doctors, nurses and staff at Hospice Ministries in Ridgeland and to the doctors and nurses who cared for him throughout his illness. In lieu of flowers, memorials may be made to Hospice Ministries, 450 Towne Center Blvd. in Ridgeland, or to the American Cancer Society.
Share Your Memory of
Henry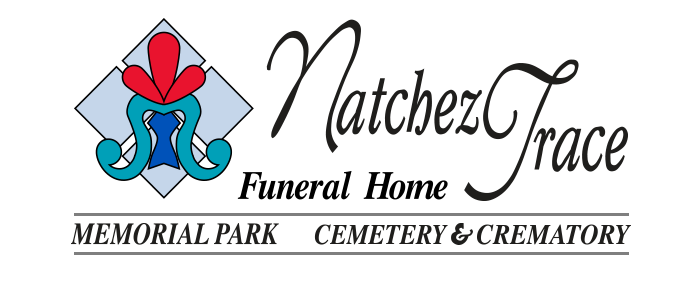 (601) 898-8565